FQS Faded Baskets
2006 BOM Table Topper Quilt from BOMQuilts.com &
FatQuarterShop.com

An original table topper quilt design offered in two blocks per two weeks!
Print this FQS Faded Baskets Instruction Page as a .pdf
Finished Size 36" x 36"
Finishing Instructions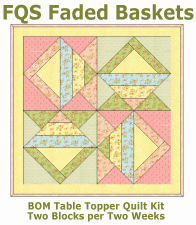 April 5, 2006
Piecing Table Topper

Sew your 4 blocks together 1/4" seam allowance - as shown in steps 1 - 3 below. Press toward red lines.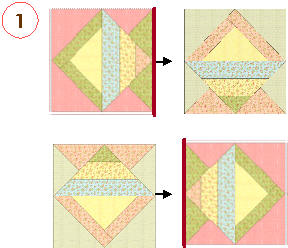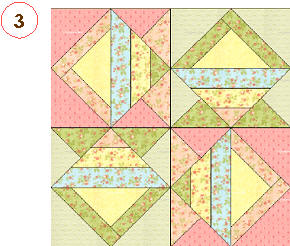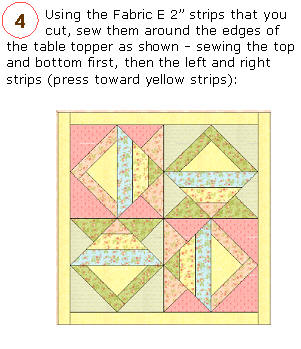 Please see the PDF page for binding and finishing instructions.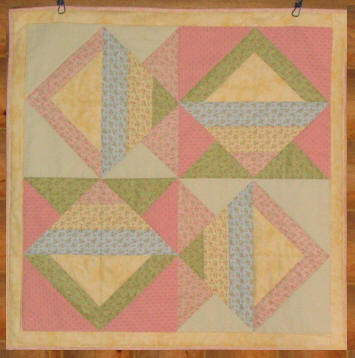 MAKE IT SCRAPPY
click here
It's DONE! I hope you enjoyed this pattern! Would love to see your photos! eMail them to us at info@bomquilts.com