TT Mistletoe In the Corner Quilt
A Mistletoe Mooch Just in Time for Christmas!
"TT Mistletoe in the Corner Quilt" featuring the "Mistletoe manor" fabric line by 3 Sisters for Moda Fabrics
2006 Wall Hanging or Lap Quilt from BOMQuilts.com &
AbbiMays.com
Print TT Mistletoe In The Corner Quilt Block 1 Page as a .pdf
Finished Size of Wall Hanging 33" x 33" (8" block)
Finished Size of Lap Quilt 53" x 53" (12" block)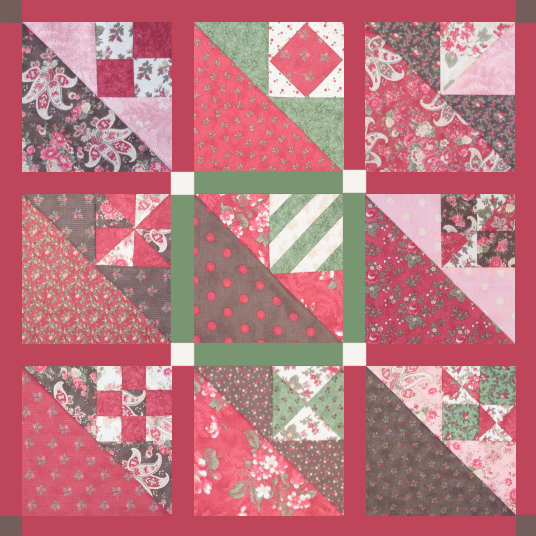 Congratulations! You are ready for the next block!